I WILL…give myself a day to celebrate me.

The relaxation benefits of a week vacation all in one day! La Bella Spa "Daycations" offer our most requested services In a blissful bundle that goes beyond pampering to help reduce the effects of stress, anxiety, fatigue, muscle strain and devitalized skin. Great for holiday gifts, special occasions, birthdays, anniversaries and to simply recharge – isn't it time you take a Daycation?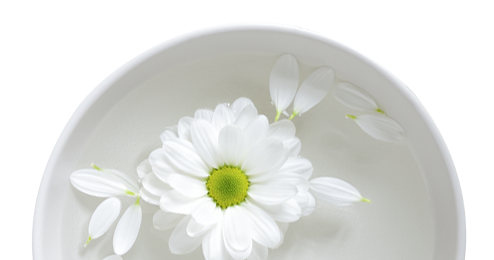 Let us take you on a journey…
SPA DAY PACKAGE OFFERINGS
To learn more about a specific spa package, please select from the list in the left-hand column below…
First Tab
Alpine Dream
A La Bella Spa Exclusive -The power of Swiss Pine invigorates your senses while its healing properties help to reduce stress, support healthy blood pressure and calm the mind. A study by Joanneum Research concludes that the calming and stimulating effects of Swiss Pine reduces heart rate by approximately 3,500 beats per day, having a positive effect on the body's vegetative recovery process. Combined with state of the art wellness therapies, the synergy of programs will impart profound relaxation, revitalization to the central nervous system, better sleep and smoother skin.
Alpine Dream Body Polish
Swiss Pine Stress Buster "Weightless Cocoon" & Vibration Sound Therapy
Cedar & Pine Sauna
"Salt & Light Rejuvenation Chamber"
Robe, Slippers & Spa Lounge Amenities
$239 A $24 Savings
PURCHASE GIFT CERTIFICATE
Second Tab
Mud Encounter
A La Bella Spa Exclusive-Introducing the Thermarium-a ceremonial thermal chamber inspired by the Roman "terme' " of healing water. Upon entering, you will love the interactive experience of applying medicinal muds to your skin to tone, tightening and smooth as your senses escape to an exotic destination! Ranging in color and coarseness, you will also benefit from the mud's remineralizing and detoxifying properties that also help restore the body's PH balance. Combined with Massage and Inhalation Therapy, this is your time to experience an authentic spa ritual of health and tranquility!
Wellness Mud Purifying & De-Aging Therapy
Thermarium Herbal Steam Chamber & Inhalation Therapy
Custom Massage (30 min.)
Robe, Slipper & Spa Lounge Amenities
"Salt & Light Rejuvenation" Session
$199 per person A $50 savings!
PURCHASE GIFT CERTIFICATE
Third Tab
Defy
Featuring a Luxe Science Institute 3 Week Program to achieve more youthful and radiant skin, this clinical Skin Therapy is perfect for those seeking cellular rejuvenation, environmental repair and collagen stimulation! You will notice a smoother, tighter and rejuvenated complexion thanks to powerful naturally sourced actives and ground breaking technology from Europe and North America. DEFY is the perfect non-invasive, seasonal skin "tune up" to recapture the essence of youth!
Week 1: Volumify Energy waveforms stimulate neo-collagen & dermal density while deeply hydrating
Week 2: Chromalift Ultra Tone muscle & rejuvenate the skin with super luminous diode therapy
Week 3: Phyto Plasma -Youth Boost natural skin resurfacing, correcting and brightening from within!
$449 A $127 Savings! BONUS: Complimentary Pur Mineral Finishing Touch Make Up Application $35 value!
PURCHASE GIFT CERTIFICATE
Fourth Tab
Beauty & Bliss
Experience Total Relaxation over 2 amazing Days! Featuring beloved American Spa treatments that delight your senses from head to toe, these award winning offerings feature aromatherapy, botanical body therapy, sophisticated skin care and organic foot care that delights the senses!
Day 1
Aqua Zen Body Polish & Colorful Rain Showers
Custom Massage (60 minutes)
Sauna, Robe, Slippers & Spa Lounge Amenities
Day 2
Luxe Science Signature Skin Care Treatment
Salt & Light Rejuvenation Chamber
Sun Baked Stone Pedicure
$349 a Savings of $39!
PURCHASE GIFT CERTIFICATE
Fifth Tab
Body, Mind & Soul
A La Bella Spa Exclusive, we invite you to surrender your cares and receive the multitude of benefits for mind & body restoration. Herbologie combines a "four in one" synergy of mineral-rich and purifying sea salt, anti-inflammatory herbs, warm poultices and your favorite massage techniques to completely restore vitality. Egg Stem Cells and a bounty of natural skin hydrators drench your body within the Weightless Cocoon, offering deep calm and restoration to the nervous system. Finally, a reflective session within the Salt & Light Chamber provide respiratory health through inhalation therapy and mood balancing light therapy. Profoundly effective and vital to combat the stress of today's modern lifestyle.
Herbologie "4 in 1" Total Wellness Treatment
Omega 3 Hydra Quench "Weightless Cocoon"
Salt & Light "Rejuvenation Chamber"
Robe, Slippers & Spa Lounge Amenities
$269 A $44 savings!
PURCHASE GIFT CERTIFICATE
Sixth Tab
Destination Detox
2 days toward total renewal
If you experience fatigue, lack of focus, digestive issues, fluid retention, cellulite, bloating and other symptoms related to a poor diet and lack of movement, we offer you a much-needed getaway experienced during two separate visits to the spa. Mineral Rich Seaweed, Algae and Plankton, rich in iodine combine with effective treatment modalities to mobilize and remove toxins from the body. You will emerge feeling lighter, revitalized and rejuvenated.
Day 1 Destination Program
Purifying Seaweed with Weightless Cocoon
Sea Bath with Under Water Massage
Salt & Light "Rejuvenation Chamber"
Robe, Slippers & Spa Lounge Amenities
Day 2 Destination Program
Spirulina Body Peel
Ion Detox Foot Therapy
Inner Balance Bio Therapy
Salt & Light "Rejuvenation Chamber"
Robe, Slippers & Spa Lounge Amenities
Day 1 & 2 Combo: $429 A savings of $64!
PURCHASE GIFT CERTIFICATE
Seventh Tab
My Custom Spa Day
Select three hours or more of your favorite spa treatments from our vast selection of offerings and enjoy use of robe & slippers, cedar sauna, showers, relaxation zones and light refreshments complimentary.
Eighth Tab
Bridal: Happily Ever After
(a spa experience before that special day)
Illuminating Bridal Facial
"Infinitely Loving" Nurturing Spa Pedicure
Deluxe Chinese Jasmine Hand Treatment & Manicure
$199
PURCHASE GIFT CERTIFICATE
Eighth Tab
Great Expectations
(for expectant mothers)  
Maternity Massage (60 minutes)
Simply Natural Botanical Skin Care
Pore Soles Smoothing Pedicure
Spa Lounge Amenities (includes cedar sauna, robe/slippers, relaxation zone with light refreshments)
$199
PURCHASE GIFT CERTIFICATE
*available after the first trimester only upon your physician's approval
I WILL…enjoy the ride.

Bridal Happily Ever After Spa Daycation
Congratulations! On behalf of our team, we invite you to be our guest as we celebrate the great adventure ahead!  While planning your wedding is exciting and eventful, be sure to reserve some "spa time" to help you recharge and rejuvenate.
Accommodations are also available for members of your bridal party, family and friends as a Spa Gathering at La Bella Spa adds even more memories! Need some assistance? Our Guest Service Team is happy to answer questions and help plan a wonderful spa getaway.
So before riding off into the sunset, enter our doors. We cannot wait to serve you!